Plovdiv Airport will Invest 15 million BGN for modernization
information by HoReMag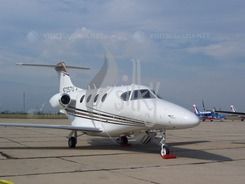 "Lufthansa" will use the airport for emergency landing
Experts have estimated that the realization of the investment program for Plovdiv Airport will cost 15 million BGN. The construction of the terminal will cost 10 million BGN and another 5 million will be invested in equipment. This was announced by Yanko Yankov executive director of the company. A brand new air control tower will be constructed to service the needs of "Direction Air Control". The now existing facility is situated at the start of the runway which is against the requirements. The new tower should be ready by 2014. New fire safety rooms will be constructed, as well as a brand new parking lot. The airplanes platform will be also widened.
The project for the new passengers' terminal was developed by architect Ilko Nikolov from studio "Arkont".
The civil aviation in Bulgaria relies on 5 international airports. Plovdiv airport is mainly busy during the winter seasons, as it hosts the charter programs of all major tour operators carrying tourists for the winter resorts.
In case of bad weather conditions, during the winter months, Plovdiv becomes the second airport of the capital. However sometimes when Sofia airport is closed some of the air companies prefer to return the flight to the starting position, instead of choosing Plovdiv.