The Plovdiv Fair with renovated program for 2009
Information by the International Plovdiv Fair,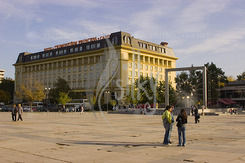 New events will complete the most important fairs, organized by the Plovdiv International Fairs in 2009. A total number of 40 business forums and the traditional Christmas Bazaar are included in the next year calendar.
The program starts with the international agriculture exhibition "AGRA" from 18th – 22nd February 2009. The section "BioAgra" will be innovation for the forthcoming year. Companies, which certify farms and products, applying for "the eco" symbol, will participate in the event. It is a guarantee for safety of raw materials and product and gives an export privilege for the EU. The certifying companies are registered in the Agricultural ministry of Bulgaria. New ideas for the bio agriculture and farming will be also presented at the fair.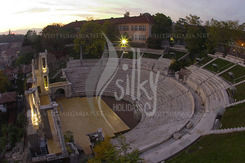 After a short break the Fair will again present the exhibition "Banks, Investments, Money", which will take place from 4th – 6th March 2009. The special salon "Gourme" is the new event in the International vine and wine exhibition "Vinaria", whose 17th edition will take place from 18th – 23d March 2008. High quality products suitable for consuming with wine and spirits – meat and sea delicacies, cheese and diary products, sugar products, cigars and tobacco for pipes, will be presented during the event. These products will widen the branch impact of the "Vinaria" exhibition.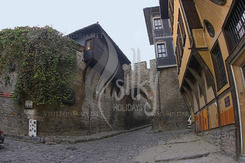 The International Education Fair will take place from 27th – 28th March and the international fair "Nature, Hunting and Fishing" will start on 1st April 2009. New this year will be the exposition of hunting trophies, which will take place each year.
The international fair of consumer goods and technologies will take place from 12th – 17th May 2009.
New International Exhibition will be organized next year – for construction materials, machines and technologies "StroyTech Spring". The book exhibition is planned to take place in the arts saloon "Impressia". Special attention will be paid on the"Boats & Sports Expo" the exhibition of yachts, boats, water sports and equipment.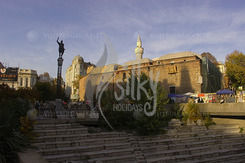 "PrintCom" will be held between the second and sixth June. Together with the International exhibition for medicine, dental health, pharmacy and balneology "Medicus, Dento, Galenia", the specialized exhibition for SPA and wellness tourism, the International dental medicine congress will take place. The fair of the pets "Zoo Review" will take place from 20 October 2009 – 01 November 2009. Following the tradition, the program will end with the Christmas Bazaar in December.