Plovdiv Airport New Terminal Opens 2 Months ahead of Schedule
Sofia News Agency, 12 June 2009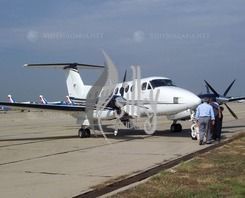 The new passenger airport terminal of the city of Plovdiv will be launched on July 1.
The information was reported for Darik radio by Diana Hitova, manager from the airport's PR Department.
Hitova said that the airport terminal in Bulgaria's second largest city - Plovdiv, will open 2 months ahead of schedule due to the good partnership between the companies involved in the project.
The airport administration expects that by the end of August the new terminal will begin functioning as an airport operator, upon receiving the required license from the Directorate General "Civil Aviation Administration" at the Transport Ministry.
The new terminal is located some 250 m southwest of the old one and has an area of 6 750 square meters. The terminal will have a modern system for serving passengers valued at over BGN 3,6 M while another BGN 19 M have been invested in new infrastructure.