Hotel Leipzig: Excellence and tradition
Kamelia Krumova, VisitBulgaria.NET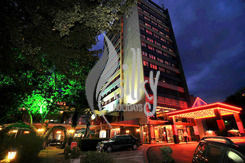 Hotel Leipzig now surprises with a brand new, inspiring interior look and long traditions in hospitality.
Recently our team was kindly invited to experience the new interior in the famous Leipzig hotel in Plovdiv city in Bulgaria.
Ever since we first stepped in the hotel we couldn't miss the pleasant feeling of a heartily welcome smile. Not to mention the new outlook of the hotel.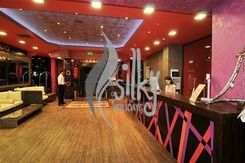 Cheerful colours, stylish interior, care for details and complete comfort are just a brief description of our first impression from the Lepzig hotel, that has now turned into a real boutique spot just 13 minutes walk through a pleasant park, to the centre of Plovdiv.
Those who have once had the chance to visit the hotel will be definitely surprised by the huge upgrade that had transformed it into an excellent site for business or leisure stay in Plovdiv.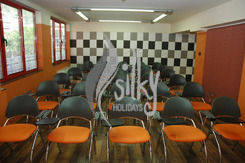 Excellent business centre with 6 conference halls and faultless service that will take care of all needs. All halls are different in capacity and configuration, offer modern furniture and decoration and are equipped with professional audio visual and presentation equipment.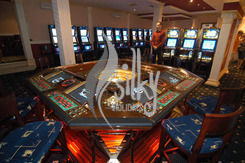 Some of the best night clubs in town are just 200 metres away. The hotel also offers an impressive casino. We will shortly launch a brand new gambling program "How Lucky You Are?" together with the Lepzig Hotel in Plovdiv.
We have also prepared many new surprises to make your stay in Plovdiv more interesting and enjoyable. Soon we will be able to offer you numerous cultural activities, as well as easy access to most of the events in Plovdiv.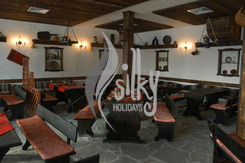 The traditional Bulgarian tavern, managed by the owners of the hotel is an excellent opportunity to diverse your stay in Plovdiv. The mehana offers unique atmosphere, live music and dance performances, and of course excellent cuisine. Transport and dinner reservations can be made in advance by contacting our team, or on spot at the reception desk of the hotel.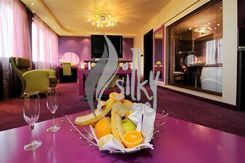 Lepzig hotel now is an excellent choice that offers flexible price policy and unlimited opportunity for both business and leisure trips in Plovdiv. PlovdivHotels.com and VisitBulgaria.NET highly recommend Leipzig hotel and we can guarantee you the best value for money and faultless service for your stay in Plovdiv.
Our team is confident that we can present you with the best offer that can suit your needs in Plovdiv city in Bulgaria, not only because we can boast with excellent relationship with the Leipzig hotel, but also with the fact that we had the chance to assure ourselves of the excellent qualities and perfect service offered on spot.